Chairman Cheng Bing Met with Leader of Mozambique Standard Bank
time:2019-04-01 count:2040
On March 29, 2019, Cheng Bing, Chairman of Sino-Harbor Construction Group (Hong Kong) Co., Ltd. met with Isabel, the business manager of the Mozambique Standard Bank, at the Delgado Cement Plant. Qin Keding, General Manager of Sino-Harbor Construction Group (Hong Kong) Co., Ltd., Ma Huanxiao, General Manager of Strategic Investment Department, Meng Yin, General Manager of Financial and Economic Management Department, Xu Cheng, Chairman's secretary, Liu Tao, General Manager of Delgado Cement Plant, and Xie Hongwei, Finance Manager of Delgado Cement Plant.
Standard Bank of South Africa is a subsidiary of Industrial and Commercial Bank of China (ICBC) in Africa and is the largest and most powerful commercial bank in Africa.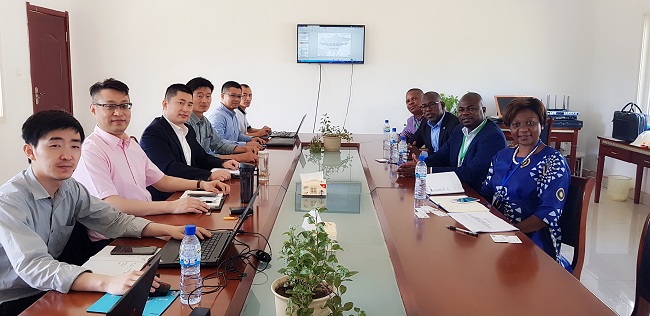 General Manager Qin Keding briefly introduced the current business situation and future development plan of the cement plant. In the future, the cement plant will further optimize management according to market demand, expand super energy, increase investment, reduce costs, improve quality, stabilize market product prices, and Further increase local employment and taxation, and the cement plant is willing to become a strategic partner with Standard Bank and achieve in-depth cooperation in finance.
Isabel said that Standard Bank is very willing to reach a more extensive and in-depth cooperation with Sino-Harbor Construction Group in Mozambique, and is willing to think of the cement plant as a key customer and provide VIP services. The two sides agreed to hold another cooperation meeting in Maputo in the near future.