The opening ceremony for Yantai Port Haiyang District Construction Project was held ceremoniously
time:2018-03-28 count:701
On the morning of March 22, 2018, our group held a ceremonious opening ceremony for Haiyang Port District Construction Project in Yantai, Shandong Province.
People attending the ceremony include Liu Hongtao( Secretary of the Municipal Party Committee of Haiyang) , Lin Yutao(Mayor of Haiyang) , Tao Keling (Deputy Secretary of Haiyang) , Li Yinzuo (Chairman of Haiyang NPC) ,Yu Wenxin(Chairman of Haiyang CPPCC), Wu Dezhu(Deputy Mayer), Cheng Biao(Chairman of Zhonggang Construction Group), Chen Hua(Vice Chairman of Zhonggang Construction Group), Qin Gaoju(President of group company), Zhang Zhenhan(Vice President of group company), and Yang Zhiwei(Chairman of Zhonggang Group Third Engineering Company). Haiyang municipal government leading departments, port and shipping bureau, project side, construction side and supervision side attended the opening ceremony of Haiyang port district construction project together.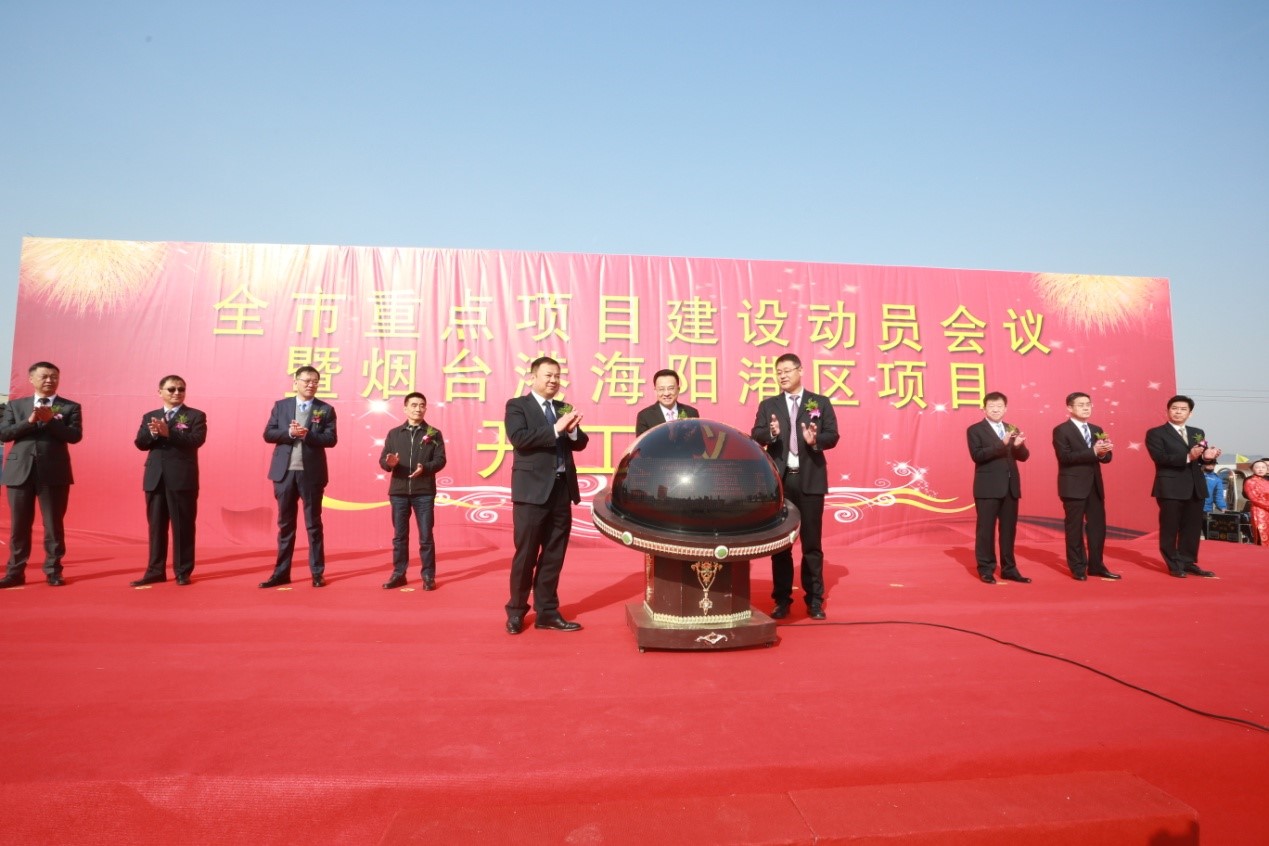 Secretary Liu Hongtao delivered a speech at the opening ceremony: He congratulated the smooth start of the project and expressed support for the development of Zhonggang Construction Group in Haiyang City.
On the ceremony, chairman Cheng Biao expressed heartfelt thanks and high respect to Haiyang municipal party committee and municipal government for their help and support for the early work of the project, and to the people who have long cared for and supported the development of the project. He also said that company will strive to build the Haiyang port district into a comprehensive port with advanced facilities, complete functions, good infrastructures and high operation efficiency!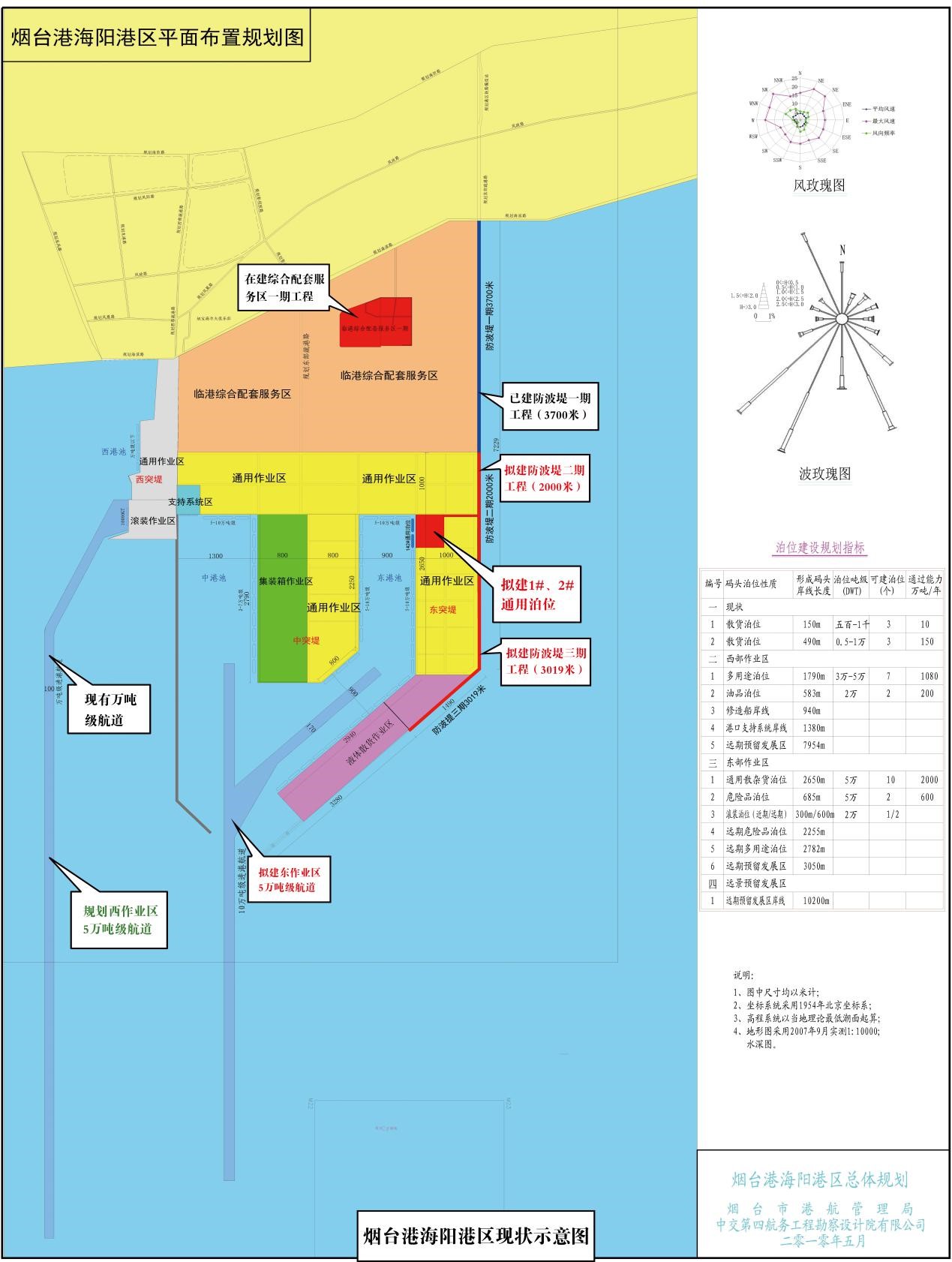 The Haiyang Port District of Yantai Port is located on the southern coast of the central Shandong Peninsula and is an important hub of the national integrated transportation system and our country's coastal area main ports. The whole port area is divided into three port ponds in eastern, middle and western direction and three breakwaters in eastern, middle and western direction.The total length of the wharf's shoreline is 15.5 km, with a total land area of 29 km2, which can form 55 berths of various types of wharves. The annual comprehensive capacity is 65 million tons, 3 million TEUs, 400,000 vehicles, and 100,000 persons. The total investment of the project is 15.7 billion yuan. The first phase project has completed investment of 597 million yuan, and the second phase project plans to complete investment of 3.167 billion yuan.
March 28, 2018