Zhonggang Construction Group Investment holding Co., Ltd and Qixia City, Shandong Province sign Strategic Cooperation Agreement on Cultural Tourism and Infrastructure Projects
time:2018-05-17 count:631
On April 20, 2018, Zhonggang Construction Group Investment Holdings Co., Ltd., together with Beijing Xunzhong Cultural Development Co., Ltd (solely owned by Australia Xunzhong Group) and Beijing Boyaqin Cultural Development Co., Ltd., were invited to Qixia City, Shandong Province to take part in the Qixia International online games and cultural tourism project cooperation signing ceremony with Qixia City Tourism Bureau. The leadership of Qixia Municipal Party Committee has established a solid foundation for the promotion of cultural tourism upgrading and transformation in Qixia City through the trust and support of Zhonggang Construction Group Investment Holdings Co., Ltd. and Xunzhong Group and Beijing Boyaqin Culture Development Co., Ltd.
Located in the hinterland of Jiaodong Peninsula, Qixia is a famous "apple capital" in China and abroad. It has the business cards of China's excellent tourist cities, international ecological demonstration areas, and the hometown of Chinese literature, etc. There are "Mou's manor" which is the largest landlord manor in China , Aishan hot spring which is "the second pool of Huaqing" , Taixu Palace" which is the crown of the eastern Dao culture , the national forest park Yashan, the provincial tourism resort Changchun Lake, and the provincial geopark Aishan. provincial original ecotourism scenic spot Gushan and a large number of boutique tourist attractions.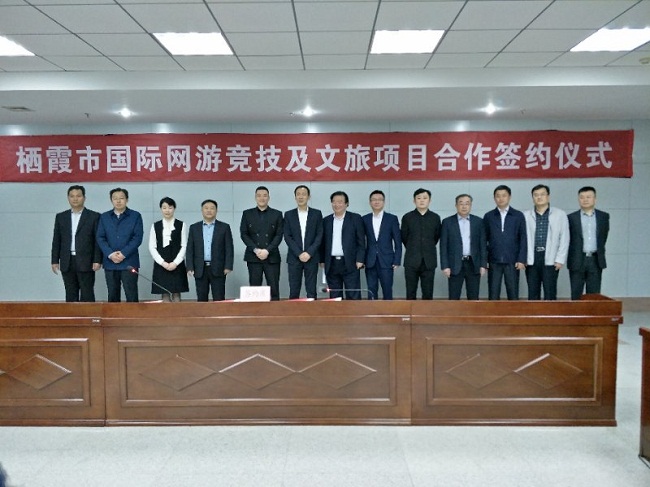 Qixia is rich in culture and has rich cultural tourism resources. It has broad prospects for development. After a number of in-depth market research, combined with the advantages of multiple resources, the consortium will introduce international online games as the main IPs for Qixia City. The future cooperation will expand on the basis of this IP to carry out all-round deep-level cooperation, such as the whole-domain tourism and infrastructure construction, striving to build Qixia City into an internationally renowned, domestic leading tourism new landmark!