Successful opening ceremony of the new expressway project
time:2016-04-14 count:715
The morning of April 1st, the new high speed camp to block the Village Camp (provincial) held a groundbreaking ceremony in Henan Xinxiang. Xinxiang municipal Party committee secretary Shu Qing attended the mobilization meeting and announced the start of the work of the executive vice mayor presided over the mobilization of the general assembly, presided over by the general assembly, the mobilization of the general assembly of the people's Republic of China, Mr. Liu Shangjin. Xinxiang mayor Wang Xiaoping, Henan Provincial Department of transportation inspector Jiang Xiaoming, Xinxiang directly under the relevant departments, cities and counties along the highway construction group related to leadership, chairman of Hong Kong into standard, President of Qin holding as well as project construction units on behalf of a total of more than and 200 people participated in the construction mobilization meeting.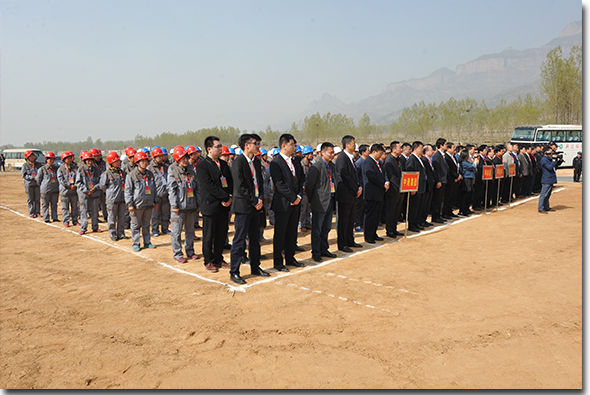 The new high speed camp to block the Village Camp (provincial) section is located in the territory of Henan in Xinxiang City, Henan Province, Shanxi two is connected to the Taihang Mountains along the winding high speed channel routing, the route from Xinxiang to block the village near camp link long Ji Expressway in Shanxi Province, and Shanxi Ying Ling Hou highway Lingchuan section is the end point docking. An important line of Henan province highway network planning and adjustment.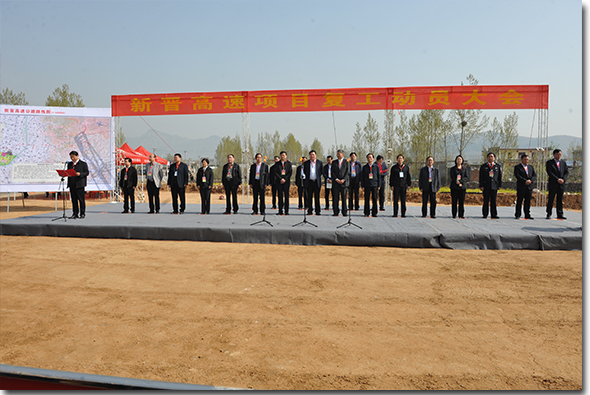 Mayor Wang Xiaoping said at the groundbreaking ceremony, the project is the construction of pragmatic cooperation in Hong Kong Group and Xinxiang crystal, bold attempt to improve Xinxiang city expressway investment and financing system. The construction of the project is of great significance to improve the structure of the road network of Xinxiang, promote economic growth, optimize the investment environment, accelerate the development of the region, and help the masses to get rid of poverty. He asked the headquarters and relevant counties and cities should attach great importance to carefully organize, closely cooperate with concerted action for the construction of the project to provide a full range of quality services, to create a good environment.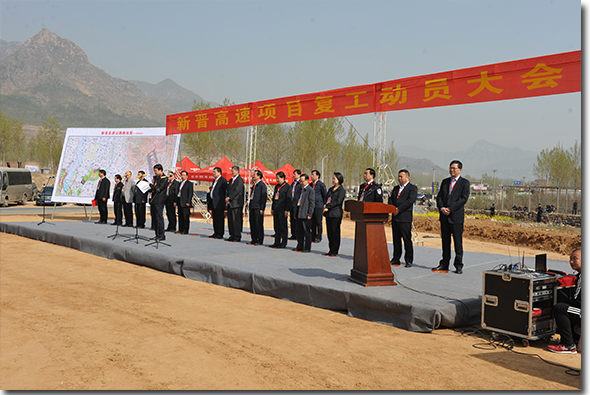 Inspector Jiang Xiaoming said that after the implementation of the project will be long and Ji, He Hui, Linzhou to Jiaozuo high-speed ring in surrounding highway together to form a plurality of highway hub in the northwest of Henan Province, with highway 229, highway 306 and highway intersection or parallel to the northern and southern Shanxi province and Henan Province transport links will make the highway network in Henan, two in Shanxi province and East more organically, networking and play complementary benefits highway and provincial highway, has a very important significance.
A standard chairman said Hong Kong Construction Group as an investment and construction heavy responsibilities, will fully implement the arrangements and deployment of the municipal government, in a pragmatic attitude, the spirit of being highly responsible to excellence, scientific management, to create fine works, ensure quality and efficient completion of construction tasks. To the Xinxiang municipal government, a satisfactory answer to the people of Xinxiang!